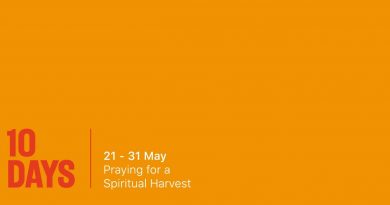 You can also find this video directly on YouTube by searching for "Donaghadee Parish Church". This will work on a
This Week
Due to the situation with Coronavirus (COVID-19), all services have been suspended and the church building is closed until further notice.
Our church building may be closed but Church continues. Online services will be published at 9:30am each Sunday and 7pm each Thursday.
From Ascension Day to Pentecost, 21-31 May, we have ten days of prayer and videos will be published each day. Our diocese of Down and Dromore will also publish resources daily on its website.
Also check out the other content on this site as we continue to update it.