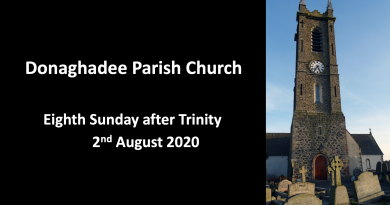 You can also find the service directly on YouTube by searching for "Donaghadee Parish Church". This will work on a
This Week
Due to the situation with Coronavirus (COVID-19), all in-church services have been suspended and the church building is closed until further notice.
We are working on the risk assessments and procedures to return to in-church services. We anticipate this will be in the middle of August.
Our church building may be closed but Church continues. Online services will be published at 9:30am each Sunday and 7pm each Thursday.