Essential Jesus Challenge has started!
Last Sunday Rev Adam Egan from St Stephens, Delmar, preached at the launch of our Essential Jesus Challenge. He joined us over an Internet video call for the entire service. Many thanks to Adam for getting up really early to cater for the 5 hour time difference.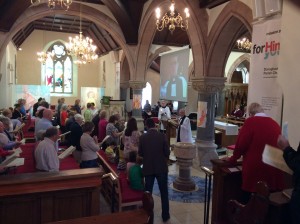 The Essential Jesus Challenge consists of 100 Bible readings along with some notes for each. The goal is to get to know Jesus better. There are only 5 readings per week, which allows for missed days or recap. We prayerfully hope that many will take up this challenge!