There's nothing better to enjoy than a bit of gossip!
Last Saturday we had our BIG Tea Party and raised over £1000.00 for Marie Curie. A FANTASTIC effort and thanks to all involved, from the organisers, to the workers, to the people who supported the event. Thank you, Thank you, Thank you.
Out of this, I have been told that isn't the end of the fund raiser.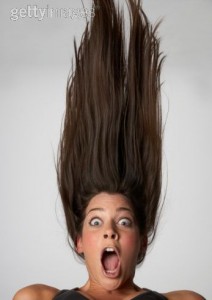 There is a whisper that Debbie and Luke are planning a hair raising event. Nothing has been disclosed but I will keep my ear close to the ground to find out what's happening. I'll keep you advised.