European Heritage Weekend 12th & 13th September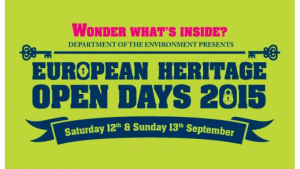 We are opening the doors of our Church on Saturday 12th and Sunday 13th September as part of the European Heritage weekend. Donaghadee Parish Church is the oldest building in the town with a long and interesting history.
There will be conducted tours on Saturday between 10.00am and 5.00pm with tours on Sunday between 2.00pm and 5.00pm.
Come along and have a look around, we would love to see you.  There's complementary tea and coffee with some old photographs of people in Donaghadee.  Maybe you'll recognise someone from your family in the past.