Down & Dromore Online Alpha Course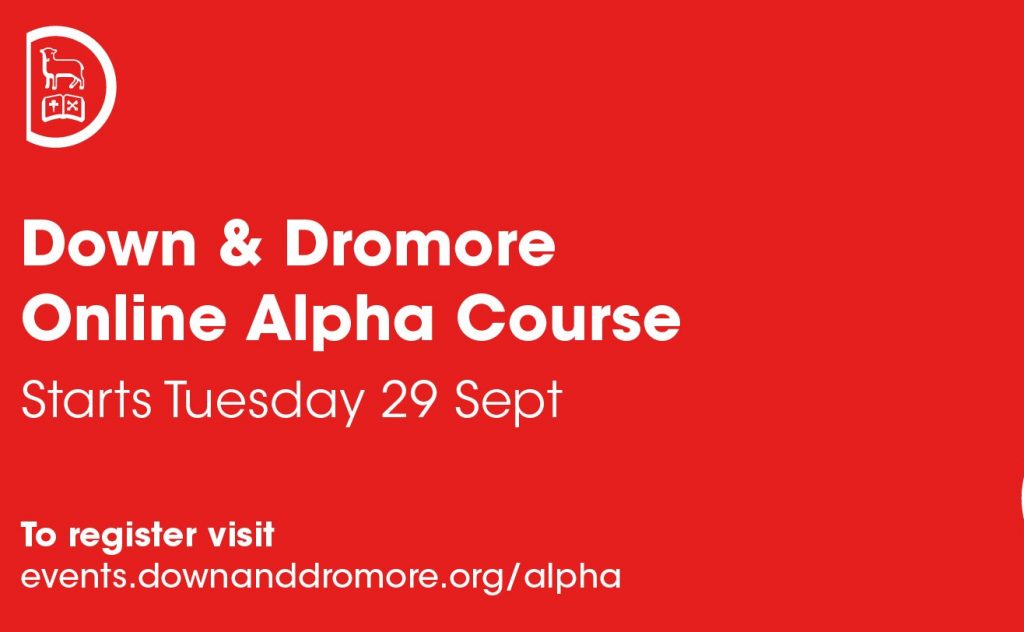 Following the success of the last online Alpha Course our diocese of Down & Dromore is running it again. In these times of continuing uncertainty, why not join to explore the big questions of life and faith? All from the comfort of your own home.
Beginning on Tuesday 29 September at 7.30 pm, Alpha is a series of 12 sessions exploring the basics of Christianity. Each session includes a short film and a discussion where you can share your thoughts with an online small group in a relaxed and informal setting. There's no pressure, no follow up and no charge.
Please go to the Eventbrite link below to register and/or share it with friends and family. Anyone at all can join in.
events.downanddromore.org/alpha
Closing date for registration is 6 October. After registration you'll receive an email with the Zoom Meeting ID and Password.
We're grateful to Diocesan Evangelist Jim Fleming and his team for leading the course. They look forward to meeting you online!