Mother's Day Task !!!!!!!!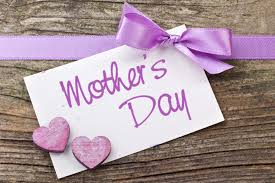 Mother's Day is just around the corner on Sunday 15th March and it has started me thinking about my own mother who passed away some years ago.
Was it only my mum or have all mums a language of their own when they talk to their children?
Thinks like;
1. Because I said so.
2. Close that door – you weren't born in a field
3. No pudding unless you finish your dinner.
So can I set you all a task and ask you to email me at parishdonaghadee@gmail.com things that your mother said to you when you were a kid. I'll then put together the top 20 for everyone to see and think about.