Christmas Fayre Saturday 21st November 2015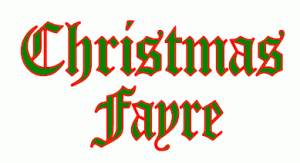 10.00am till 12.30pm
All the usual stalls including cakes, books, toys, hand bags, paintings, Christmas cards, paper and fancy goods. Hand made craft and wooden items suitable for presents. There will also be games for the children like ten pin bowling, tennis and golf all on the television screen with prizes for the best results.
Come along and enjoy a morning of fellowship and buy your Christmas needs in a lovely relaxing atmosphere and enjoy a cup of tea or coffee.
Hope to see you all in the Parish Hall.